Wholistic Health Training & Classes 2019
---
KOMYO REIKIDO or USUI SHIKI REIKI RYOHO available.
Usui Shiki Ryoho Level I
$225
January
12/13. 2019
April
13/14. 2019
August
10/11. 2019
November
 02/03. 2019
Usui Shiki Ryoho Level II
$350
February
02/03. 2019
May
04/05. 2019
August
17/18. 2019
November
 16/17. 2019
Usui Shiki Ryoho Level III (RMP)
$475
February
16/17. 2019
May
18/19. 2019
September
07/08. 2019
Usui Shiki Ryoho Teacher Level
$650
March
02/03. 2019
July
 06/07. 2019
November
 30/ Dec 1. 2019
Colour/Sound Therapy
$395
March
16/17. 2019
October
12/13. 2019
The Energy Field/Human Aura & Chakra's Intensive
$225
March
30/31. 2019
September
 21/22. 2019
Shamanic Healing
$135
June
08. 2019
September
 28. 2019
Professional Manuals and Certification included
Reiki Sharing Circle for 2019
Please check the Event Page
Reiki Practitioners from all lineages welcome!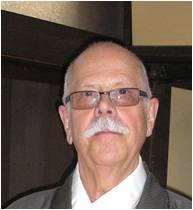 Meditation Classes by Eckard W. Goetsch
(Transcendental Meditation Educator and Reiki Master)
Individual designed to meet your needs
MEDITATION = INSIGHT MANAGMENT
Control your Body & Mind;
Increase your Strength and Flexibility;
Improve your Concentration;
Develop your body awareness;
Develop your self-discipline;
Increase your self-confidence;
Rehabilitate and prevent injuries;
Maintain general good health.
A $ 50.00 deposit is required at the time of your registration.
Payment is accepted in Cash, Visa/Master/American Express card or PayPal.
Marianne and Eckard Goetsch
2313, 4 Augustine Crescent
Sherwood Park, AB.
T8H 0X8
780-400-7604
www.wholistichealth.ca
m.goetsch70@gmail.com
wholistic_health2004@yahoo.ca
Download Training/Workshop schedule.